Severance Hospital
Clinic is certified
Joint Commission International accreditation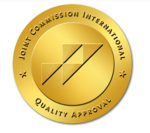 Средний price level
Clinic's services:
Бронь жилья и авиабилетов
Проживание сопровождающего
Main specialties:
Contact clinic
Severance Hospital is one of the leading multidisciplinary medical institutions of the Republic of Korea. The clinic is part of the Yonsei University. This private university is one of the three most prestigious universities in South Korea. The Yonsei University health system is rated not only as the country's leading medical organization, but also as an international medical organization. Severance Hospital has 6 integrated clinics, 4 doctoral schools, 3 institutes (medical institute, dentistry institute, nursing staff training institute), 3 specialized centers, 46 medical departments, which guarantees an accurate and coordinated system of treatment and diagnostics.
Cost of diagnostics and operations
Oncology
Oncohematology
Cardiosurgery