Severance Hospital
Clinic is certified
Joint Commission International accreditation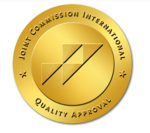 Medium price level
Clinic's services:
Apartments and avia tickets booking
Accommodation of an accompanying person
Main specialties:
Severance Hospital is one of the leading multidisciplinary medical institutions of the Republic of Korea. The clinic is part of the Yonsei University. This private university is one of the three most prestigious universities in South Korea. The Yonsei University health system is rated not only as the country's leading medical organization, but also as an international medical organization. Severance Hospital has 6 integrated clinics, 4 doctoral schools, 3 institutes (medical institute, dentistry institute, nursing staff training institute), 3 specialized centers, 46 medical departments, which guarantees an accurate and coordinated system of treatment and diagnostics.
Professor Kun Ho Ra
Oncologist, Urologist
Work experience: 18 years
Achievements:
Membership: American Association of Urologists, American College of Surgeons, Society of Laparoendoscopic Surgeons, Society of Endourology
Ask question
Cost of diagnostics and operations
Diagnosis:
Patient underwent ptosis treatment
The high level and quality of medicine at the Hospital of Severance, the city in Korea. The clinic is huge, everything is beautiful, clean. We really liked our doctor very much, easily and quickly found common ground, and came to a single solution to our problem. Thanks to the Bookimed website for the organization and a special thank to the coordinator, who quickly responded! We will go with you again and recommend to others!!!
05/12/2018
Diagnosis:
The patient underwent a women check-up procedure.
I have not seen such a level of service in Russia! All our family was examined, it took about 40 minutes! During this time, we examined everything that includes the standard package! After the examination we were taken to the dining room at the clinic and we were fed for free! After 3 working days, the results were ready! The doctor with the help of a translator explained everything to us, told, and showed! Great! Expensive! But it's worth it!
12/09/2019
Leave review
Additional services
Apartments and avia tickets booking
Accommodation of an accompanying person
Send request
to clinic
We will contact you within 15 minutes