Gachon University Gil Hospital
Clinic is certified
JCI American Medical Facility Accreditation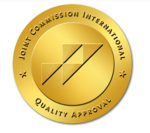 High price level
Clinic's services:
Transfer from / to the airport
Apartments and avia tickets booking
Main specialties:
Gachon University Gil Hospital is a multidisciplinary clinic that provides medical care according to international standards. Currently, the medical center includes five hospitals, six specialized institutions, and two research institutes. The clinic has more than 30 departments, 2,700 employees work in them, 250 of which are doctors. About 400,000 patients receive outpatient care here, about 1,000,000 patients undergo inpatient treatment and 90,000 address to the emergency department. Doctors performed 25,000 surgeries per year. New medical and diagnostic equipment, a combination of clinical practice and scientific base with success allow us to provide patients with the necessary medical care.
Cost of diagnostics and operations
Diagnosis:
Very good clinic! Doctors are professionals in their field!!!
30/01/2019
Diagnosis:
Very good clinic!!!! Just came from there. I liked everything, highly qualified specialists who know their business. I recommend it to everyone!!!
25/07/2016
I had a backache. After the consultation, the doctors recommended surgery. Then I went through rehabilitation, and now I feel better and better. The nurses were kind to me. And after two days I was dismissed from the clinic.
21/11/2018
Diagnosis:
The hospital is clean, everything is neat inside. The staff is very friendly.
06/03/2017
Diagnosis:
Breast examination
The doctor was very kind during a breast biopsy, explained to me everything he was going to do before starting. I was pleased.
01/03/2017
Leave review
Additional services
Transfer from / to the airport
Apartments and avia tickets booking
Send request
to clinic
We will contact you within 15 minutes