Institute of Ocular Microsurgery (IMO)
Clinic is certified
Joint Commission International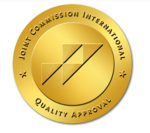 Высокий price level
Clinic's services:
Бронь жилья и авиабилетов
Проживание сопровождающего
Main specialties:
Contact clinic
Institute of Ocular Microsurgery (IMO) is a reference international ophthalmological center. Its calling card is medical excellence, and its goal is to provide the best services to the patient. For 25 years, the center has been treating the pathology of vision by applying the best treatment methods. The clinic has qualified personnel, modern high-tech equipment, as well as spacious and comfortable rooms. The Institute strives for medical excellence and the highest level of service. And this aspiration is embodied in a team of specialists who are committed to caring for patients. In 2009, the relocation to a new center was completed, which is equipped with 70 medical offices and 8 operating rooms, where about 65,000 receptions and 8,000 surgeries are performed annually. A team of 180 specialists allows performing such a big amount of work at a high level, applying an individual approach to each patient throughout the entire period of treatment. This approach has brought recognition by the medical community, which values ​​IMO as the best eye center in Spain. The main principle of this center is to devote to each patient all the necessary time and resources to ensure a truly individual service of high quality. If necessary, patients receive consultations from various specialists in one day and undergo the necessary examinations, thanks to which it is possible to accurately establish the diagnosis.
Cost of diagnostics and operations
Matías Herrera Pérez

Diagnosis:
Rating:

Best ophthalmic professionals in Spain! Always attentive and welcoming. Very friendly team and you always feel calm and confident, because you are in safe hands.

15/02/2018
Javier Concha López

Diagnosis:

Myopia

Rating:

I was treating here my myopia with PRK technique. The postoperative period was difficult, but the result fully met my expectations. Attitude towards me has always been perfect and attentive. I was not mistaken in choosing IMO and I definitely recommend this clinic!

10/12/2018
Jesus Morales

Diagnosis:
Rating:

Excellent service, excellent professionals, very modern and accessible resources, they can communicate in different languages ​​and take care of the patient's needs.

Good location and good interchange with private parking.

However, there is nowhere to eat, only in the cafeteria.

Highly recommend.

20/11/2018
Анна

Diagnosis:

Cataract

Rating:

I brought here mom for the treatment of cataracts. This center (the Barcelona Institute of Ocular Microsurgery (IMO)) is quite famous and attracted me by using the latest equipment and doing operations on the eyes with minimal intervention. My mother was very afraid of the operation, but when she saw qualified doctors and satisfied patients in the clinic, she somehow calmed down and sat her heart on the operation. Now she was operated on and she is recovering. We are waiting for results!

27/01/2019
Albert Roig

Diagnosis:
Rating:

Best ophthalmological center! Best technology and excellent treatment!

08/02/2019