Carolina Medical Center
Clinic is certified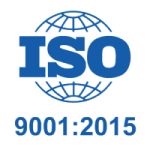 FIFA Medical Centre of Excellence
Central Europe Business Awards - Best Private Orthopedic & Sports Medicine Hospital 2018
TOP 10 of best places for medical tourism in 2018
Medium price level
Clinic's services:
Transfer from / to the airport
Apartments and avia tickets booking
Accommodation of an accompanying person
Main specialties:
Carolina medical center is one of the top rated orthopedic clinics in Poland. The services of the clinic are used by athletes from the Polish Olympic team, dancers of the National Ballet. This shows the high level of medical care and clinic's technical equipment. During the last 20 years, orthopedists, pediatric surgeons, neurologists, neurosurgeons and other specialists have performed over 20,500 operations and 430,000 consultations. The main motto of the clinic is effective assistance to any patient, regardless of his status or age. According to statistics, about 96% of patients who visited the Center recommend it to their friends.
Carolina Medical center main medical specialties:
Arthroscopic operations. Carolina Medical Center was one of the first in the country to conduct minimally invasive operations on joints and bones. Carolina's medical team has performed for the 1st time in Europe an unique ankle alloplasty. Arthroscopic surgeries are performed without large surgical incisions, which reduces blood loss and allows patients to recover faster from the intervention.

Joint prosthetics. The clinic uses innovative types of prosthesis (for example, the Hintegra prosthesis, Atlas, Birmingham Hip Mid Head), which allow patients not only to move without restrictions, but also to play sports with great physical exertion. It is possible to manufacture individual prostheses that fully reproduce the anatomical features of the native joint.

Biological methods of joint restoration. Innovative techniques to stimulate the natural processes of joint tissue regeneration often allows to avoid or significantly delay a surgery. The clinic also uses a therapy using a bone marrow concentrator, which is introduced during the intervention and helps to restore the joint faster.

Children's orthopedics. The Center treats complex cases of joint and bone pathologies in children. So, it is possible to correct deformed limbs, their length, and correct spinal deformities. Treatment is carried out taking into account the fact that the child is still growing.

Rehabilitation. In the clinic, you can undergo a full-fledged rehabilitation after serious injuries or treatment. The center offers therapeutic massages, physiotherapy, kinesitherapy and other rehabilitation methods.
Cost of diagnostics and operations
Orthopedics and Traumatology
Diagnosis:
Last week I consulted with Dr. Laskovski (podiatrist) about my hips because I was unhappy with my current UK treatment and I wanted a second opinion. Dr. Laskowski was very attentive and he was also able to quickly arrange blood tests, X-rays and MRI, as I was traveling on purpose and was in Warsaw for only a couple of days.
The hospital itself is very modern and immaculately clean. I chose this hospital because it is orthopedic and is specialized in sport medicine. Moreover, prices are much lower than in the UK.
I was able to make an appointment very quickly and my visit was arranged through Danuta Milanovska (who deals with patients from abroad and also speaks excellent English!)
19/07/2020
Diagnosis:
I liked the Clinic very much. We came from Belarus with a child for a consultation with Dr. Zdanovich. Mrs Danuta met me in the clinic. She helped us with a paperwork at the registration desk as well as she accompanied us to the doctor and helped with translation. Doctor Zdanovich explained everything very clearly. We were very satisfied. We felt the professional approach to the client. Everything is at the highest level. Thank you for your promptness and attentiveness.
07/03/2021
Diagnosis:
The visit to the clinic went well. We went only for a consultation. It was also our first time in the clinic, so we don't have much experience to share. Overall, the visit went well. I would especially like to note our coordinator Danuta. She was with us everywhere and helped with everything.
15/10/2020
Very professional and personalized service, I did ankle surgery, the result is excellent. Satisfied with the hospital stay. I recommend!
18/04/2021
Diagnosis:
Knee arthroscopy
Thanks to the hospital for the high-quality arthroscopy of the knee joint. I was satisfied with the medical services, although I was surprised that the clinic did not provide an interpreter, fortunately there are many friends in Warsaw who helped with translations.
13/07/2021
Leave review
Additional services
Transfer from / to the airport
Apartments and avia tickets booking
Accommodation of an accompanying person
Send request
to clinic
We will contact you within 15 minutes